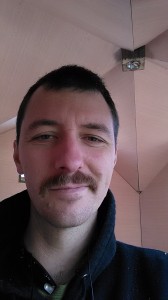 Hi, I'm Art Works Construction, but you can call me Arthur for short. I make old houses look nice.
"How?" You might ask. Well, I've got plenty of ways. Mostly I use my tools and good sense, but when that's not enough I call-in for backup, usually thats my trusty sub-contractors and super team of designers and architects.
"Where?" I hear you saying. Bellingham, Washington and surrounding areas, of course. Because it's so great. That's why you're here, right? Oh, some of you don't live here, that's too bad.
Ok, so now your saying, "Why would I want you to work on my house?" There are a lot of reasons. Here's a few. I'm a great listener and can read between the lines (most of them anyway). I'm a great house guest. I like to leave the "host's" house in MUCH nicer shape than I found it. I'm really very good at building things (normally I'm more modest than when I'm trying to sell my self on the internet). When I'm done working in your house you'll probably miss having me around and want to find other projects for me to do.
"When did you start building?" some of you are saying. I'd like to tell you about all the cool stuff I built when I was a kid, but that's probably not what you meant. So, I'll tell you about when people started paying me to remodel their houses. That, started in 2002 with Landmark Enterprise, where I discovered I have a knack for visualizing, problem solving, and fine finish work, that, and a tool buying addiction (could be worse).
Then, I was on to A1 Builders for a while. After that, there was a year long stint building guitars with Kent Chasson (so, If you would like a new guitar instead of a bathroom, or a staircase as nice as a guitar I've got you covered). From there I teamed up with Dan at Coffey Construction. With all of that behind me, I took the plunge and started Art Works Construction. "What's next?" you ask. Well, I'd love to work on your place and help you have a home you love. But, again the short answer is 2002.
"Ok I get it, you do great work and your qualified, but what else do you like to do?" I'm glad you asked that. I like long walks on the beach, candle lit dinners, and taking time to smell the flowers. Though, usually when I'm not building something for a client I'm still building. I just love making stuff. Like right now I'm building some tree castles for my two boys, Milo and Felix and my next guitar is coming along nicely too, but if I'm not building something or playing with my kids, it means I'm probably playing Ultimate frisbee.
"Wow, you sound like the guy I want to have remodel my house! How do I get a hold of you? This is so exciting!" It's really pretty easy, you can call, email, like me on the Facebook, or try to flag down my truck somewhere around town.
Now is the time to call.
(360) 410-8322
https://www.facebook.com/ArtWorksConstruction







by